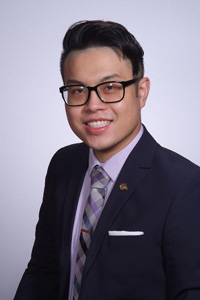 Dr. Kevin Tran graduated cum laude from Binghamton University in 2016 with a Bachelor of Science in Cell and Molecular Biology. He was then accepted to the New York University College of Dentistry and graduated class of 2021 with his DDS (Doctor of Dental Surgery).
Dr. Tran completed his post-graduate training the following year at the NYU Langone Hospital Long Island where he provided comprehensive dental care to patients of all ages and backgrounds. Since then, he has returned to Binghamton, NY to extend his services to its growing community.
He is a member of the American Dental Association (ADA) and continues to pursue the latest innovations and approaches in dentistry to help educate his patients and provide the best care possible.