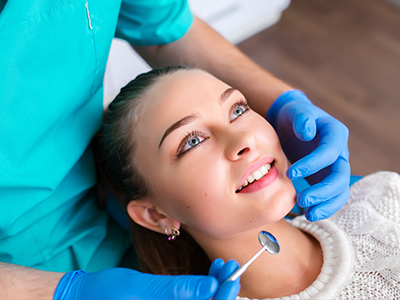 At Triple Cities Family Dental, each visit with one of our highly skilled dental hygienists includes the following:
A comprehensive cleaning of your teeth
A thorough dental exam
An oral cancer screening
X-rays & fluoride, as needed
A periodontal evaluation
Oral hygiene education/instruction
Our evaluation will help to determine whether the gums are healthy or if periodontal (gum) disease is present. Signs of periodontal disease can be gums that are red, swollen and/or bleeding.
Our hygienists and doctors will design a treatment plan based on your periodontal condition. This treatment plan will allow us to properly treat any existing periodontal problems and prevent them from getting worse.
Treatment options may include scaling and root planing. This is a careful cleaning of the root surfaces to remove plaque and calculus (tartar) from deep periodontal pockets. This may be followed by adjunctive therapy such as prescribed medications or perhaps the use of a laser. Extreme or severe cases may require surgical intervention. However, most patients respond well with non-surgical options.